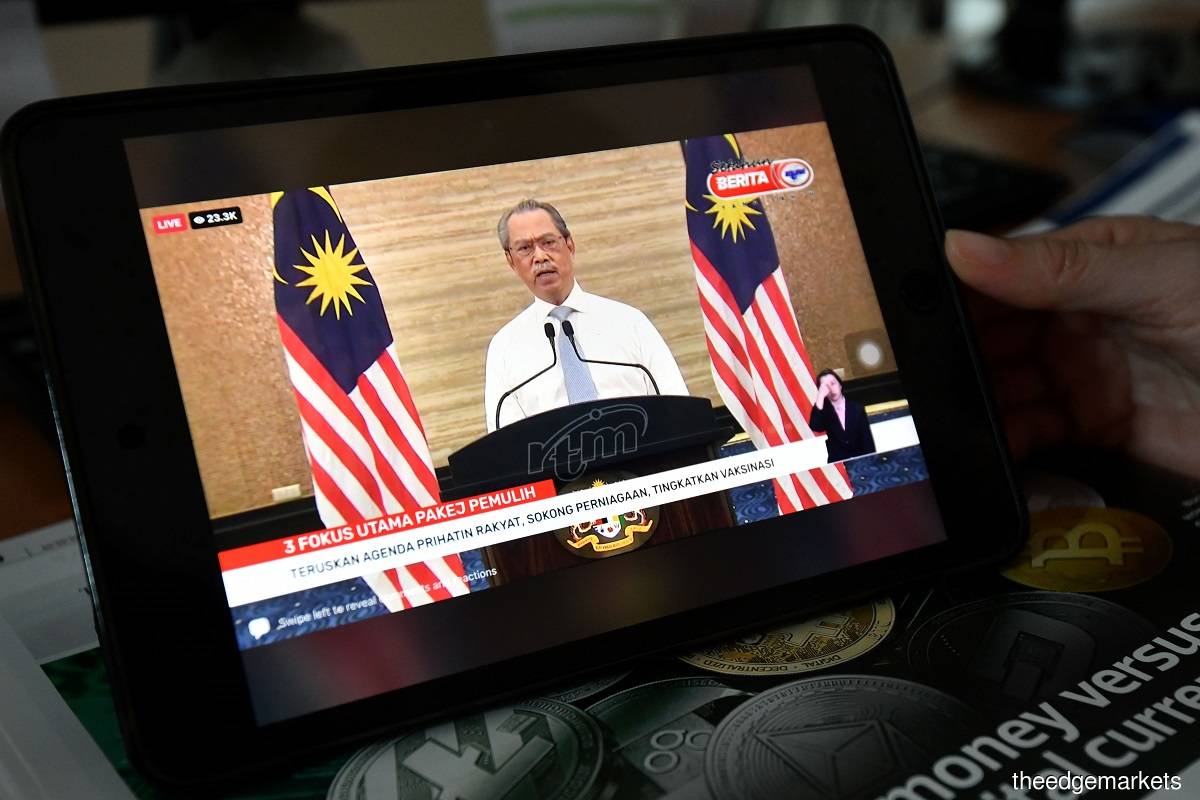 The Prime Minister announces a moratorium on the automatic general repayment of loans for individuals and the initiative to withdraw EPF from i-Citra
KUALA LUMPUR (June 28): The government has introduced the i-Citra initiative which will allow Employees Provident Fund (EPF) members to withdraw up to RM5,000 from their savings, along with a general automatic moratorium on loan repayments for individual borrowers.
Prime Minister Tan Sri Muhyiddin Yassin said 12.6 million EPF members will be able to withdraw up to RM5,000 at a fixed rate of RM1,000 per month for five months, subject to the amount of savings on their respective accounts. Applications for i-Citra can be made through ETH's i-Citra online portal at icitra.kwsp.gov.my from July 15, 2021, with the first payment due in August 2021.
"It was a difficult decision to make because the government is aware that it is about the retirement savings of the people, and the i-Citra initiative is halfway between covering the urgent needs of today and reasonable returns for EPF members who do not need withdrawals," he said during his national address.
Muhyiddin also announced the general moratorium for all individual borrowers in all income brackets, with the support of the banking sector.
"There will be no more requirements such as [proof of] income reduction, verifies if you have really lost your job and no documents will be required for the application. You just need to apply and approval will be given automatically. This convenience is also open to SME (small and medium-sized enterprises) operators who have been affected, subject to bank approval," he said.
The Prime Minister also announced several other targeted initiatives to help those who borrowed for education, as well as insurance and takaful holders.
For those with student loans, the government will grant a three-month moratorium for PTPTN borrowers, and a six-month deferral for federal education loan repayments under the Department of Public Service and payments. compensation claims for recipients of federal scholarships.
MARA student loan repayments can also be deferred for three months or rescheduled with monthly installments as low as RM100 over 12 months. The government will also grant a three-month deferral on loan repayments under the Skills Development Fund Corp (PTPK).
Meanwhile, affected insurance and takaful policyholders can opt for a moratorium on the payment of insurance premiums and takaful contributions until December 31, 2021.
This initiative includes holders of life insurance and family takaful policies and certificates.
Read also:
EPF: i-Citra withdrawal requests can be sent from July 15
The strengths of the PEMULIH package