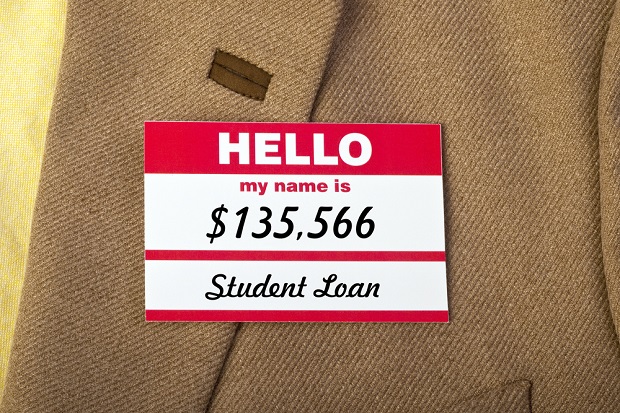 Repayment of student loans: everyone wins
Policy makers have taken up the cause of the financially crippling level of student debt in the United States, creating a good news/not so good news scenario for anyone with a stake in the situation.
One development: The pause on student loan repayments ordered by the U.S. Department of Education in March 2020 has been extended until August 31, 2022. For qualifying loans, this means:
a suspension of loan repayments;

an interest rate of 0%;

Collections suspended on delinquent loans.
This benefited 37 million Americans. Sadly, 83% of them were unable to repay much, if any, of that debt during the break. And between inflation and the general poor financial health of Americans even before the pandemic, many will struggle to transfer the money they reallocated from other debts to their student loans once the freeze ends.
For employers, the whole student loan issue is an opportunity to stand out and stand out in today's fiercely competitive job market. They will also help themselves by taking advantage of the tax exemptions that came into play with the CARES Act and the late 2020 coronavirus relief bill.
Student loan debt, which now sits at $1.7 trillion, has long been a societal burden and concern. Two recent provisions have offered relief: Under the CARES Act of 2020, employers can now help pay off employees' student debt tax-free, up to $5,250 per year.
This extension of Section 127 of the Internal Revenue Code changed what was previously a strictly after-tax benefit to now allow employer contributions to student loan debt as a qualified education expense. As a deductible expense for the employer, without the employee incurring any taxable income, it offers tax benefits to both parties. This provision has been extended until December 31, 2025.
Any other changes in sight?
The changes are a good start, and they are long overdue. Section 127 was added as a temporary amendment to the IRC in 1978, allowing employers to provide education assistance to employees, a tax-deductible expense for the business without a tax penalty for the employee . Section 127 was made permanent in 2012.
Until the CARES Act of 2020, Section 127 did not apply to prior educational activities – nor to tax exclusion benefits for the repayment of existing student loans. The CARES Act imposed a one-year deadline on the provision, which was later pushed back to January 1, 2026.
Today, a bipartisan team of lawmakers introduced the Upgrading, Retraining and Assistance Act making the provisions of Section 127 permanent. It would also extend the allowable tax exclusion to $12,000 for two years. (It has remained at $5,250 since 1978.) This would also cover the cost of education-related tools and technology.
A much-requested benefit
Employers would do well to study the ins and outs of the Section 127 changes. They're complicated, but the benefits can pay off on many fronts. Student loan assistance is offered by nearly half of employers currently, compared to 32% in 2018. Studies suggest this benefit could keep workers aged 22 to 33 committed to his employer for at least five years.
The changes are expected to save employees up to 30% on state and federal income taxes, with variations based on individual tax rates and whether student loan interest was deductible. Employers can save up to 10% in FICA/FUTA/SUTA, varying by state tax rates.
Employers can incorporate student loan repayment programs into their list of voluntary benefits by adopting a written plan under Section 127 or by modifying their existing plan to reflect the employer contribution. Any qualified education loan under the federal tax code incurred by the employee for the employee's education is eligible. Third-party student loan providers are well placed to facilitate contributions.
Employers should be mindful of compliance considerations when doing:
Structuring contributions may be treated differently depending on the employee's category or seniority. But the benefit cannot be offered only to highly paid employees (as defined by Internal Revenue Service (IRS) rules) or those with more than 5% ownership in the company, under the provisions of section 127.

Each class must be non-discriminatory, according to IRS rules; qualified administrators of Section 127 plans should be consulted for advice.
Taking advantage of improvements to student loan programs will pay off for everyone. There is a correlation between reducing the financial burden on employees and lower rates of presenteeism, absenteeism and reduced health care costs.
Companies are looking for savings wherever they are while offering attractive benefits to current and potential employees. Improvements to the tax code create an additional boost for student loan programs.
Heather GarbersCVBS, is Vice President of Voluntary Benefits and Technology for International Hub, where she is responsible for driving sales and the voluntary benefits strategy. She is also responsible for partnering with clients to create optimal enrollment and communication solutions that improve employee understanding and engagement with voluntary plan options. Heather has earned the Certified Voluntary Benefits Specialist (CVBS) designation from the Voluntary Benefits Association and is a member of its National Advisory Board. She is also the recipient of Employee Benefit News' 2015 Volunteer Advisor of the Year award and was named one of LifeHealthPro's "15 Women in Insurance You Need to Know" in 2016.