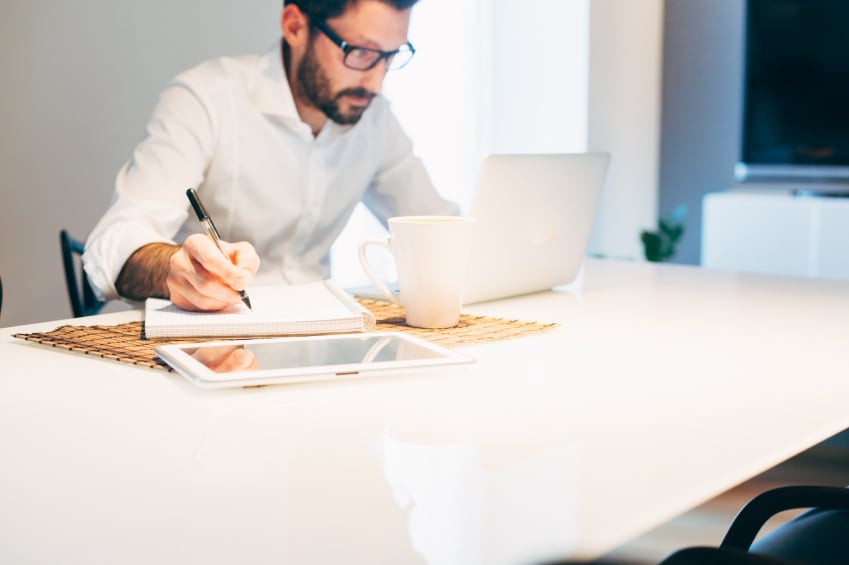 How the borrower's defense against repayment works
The Borrower's Repayment Defense grants loan forgiveness to student loan borrowers if they have been defrauded by their schools. Borrowers can also get relief if their schools close before they can graduate.
Throughout 2021, the Department of Education has extended borrower defense debt cancellation to more and more defrauded borrowers. And in March 2021, the ministry announced several rule changes regarding borrower defense against repayment, meaning borrowers whose claims have been approved can now expect to:
• Full discharge (100%) of federal student loans.
• Repayment of any amount paid on the loan in accordance with regulations.
• Requests for deletion of negative credit reports from credit bureaus.
• Reinstatement of eligibility for federal student assistance for those who have lost it.
Relief for defrauded borrowers
Those approved for borrower defense debt cancellation received good news on March 18, 2021, when the Education Department announced it would roll back the previous administration's calculations for partial relief. for federal student loan borrowers approved for debt cancellation defending borrowers and would instead provide full relief to those borrowers. The Education Department says it will write off $ 1 billion in loan debt for 72,000 borrowers.
On June 16, 2021, the Department of Education announced it would write off the debt of 18,000 borrowers who previously attended the ITT Technical Institute, a for-profit chain of schools closed in 2016 following federal sanctions. It is estimated that this decision will provide $ 500 million in assistance to these borrowers.
On July 9, the Department of Education announced that 1,800 new borrower defense applications had been approved for borrowers attending three schools: Westwood College, Marinello Schools of Beauty and the Court Reporting Institute. All approved borrowers received a full discharge of the loan for a total of $ 55.6 million in cancellation. The education department said it was the first time since 2017 that borrower's defense claims have been approved for students attending schools other than Corinthian Colleges, ITT Technical Institute and American Career Institute.
And on August 26, the Department of Education announced that another 115,000 students who attended ITT Tech would have their student loan debt discharged. The relief totals $ 1.1 billion.
What eligibility conditions do borrowers still have to meet?
The education department, headed by secretary Miguel Cardona, said it plans to pursue additional actions, including re-regulating changes made by former secretary Betsy DeVos that have tightened eligibility requirements and placed a greater burden on the borrower to prove that the school committed fraud.
These changes remain in effect until the Department of Education acts:
If your school closes after July 1, 2020, while you are still enrolled, it is your responsibility to apply for student loan relief through the Borrower Advocacy Program. Previously, these loans were automatically canceled.

You will still need to apply even if the education department has evidence of wrongdoing from your school that qualifies for student loan forgiveness. No forgiveness is automatic.

Under the new rule, you must prove that your school intentionally misled you and that you suffered specific financial harm as a result. The loan itself does not count as financial harm, but being unfit for work due to your program could.

Under the new rule, you can file a complaint if you leave your school up to 180 days before it closes. This expands the previous window by 120 days.

The old rule allowed six years to claim relief. The new rule shortens this window to three years.

If your request is initially denied and new information becomes available, you may not resubmit your request for further consideration.
Are you eligible for borrower defense forgiveness?
You may be eligible for a federal loan forgiveness under this program if you believe your school has defrauded you in one or both of the following ways:
Intentionally misled you about your education program.

Violates certain state laws, such as consumer protection laws or the laws relating to your loan or educational services.
You can submit a complaint whether your school has closed or not and even if you are eligible for other loan cancellation programs. You cannot make a claim for private loans or charges that you have paid out of pocket.
Not sure if you should apply? Find out if your school has been the subject of legal action by the federal government, state attorneys general, or the Consumer Financial Protection Bureau. "The biggest indicator is whether the college has been sued or is currently facing legal action for its practices," says Robert Kelchen, assistant professor of higher education at Seton Hall University in South Orange. , New Jersey.
If your loans were disbursed before July 1, 2020, a judgment against your school may be grounds for a successful borrower defense. Under the new rule, a judgment against your school can be used as proof of your claim, but – without additional support – probably won't be enough for a loan forgiveness.
How to ask for the borrower's defense to repayment
You can submit a borrower's defense to a repayment request electronically at borrowerdischarge.ed.gov or by filling out a PDF and sending it back to the Education Department by email or post. Details of the submission are available on the federal student aid site.
To strengthen your request, submit a detailed explanation of why your loans might qualify, along with any supporting evidence. This could include:
Actual rates of transition to the license to practice different from those announced by the school.

Actual employment rates different from those announced by the school.

Real selectivity and admission profiles different from those advertised by the school.

Dishonest representation of the establishment of qualifications or the approval of programs.

Dishonest representation of educational resources provided by the school.

Dishonest portrayal of credit portability.

Dishonest representations of placement rates and graduate salaries.

Dishonest representations regarding financial aid.
For loans disbursed before July 1, 2020, you can also submit written records of verbal conversations with school officials. "It's not because it was verbal that [the borrower] shouldn't provide a narration of this, "said Betsy Mayotte, president and founder of the Institute of Student Loan Advisors. "If they feel… pressured into signing something quickly, for example, they should include that information because it is being taken into account. "
For help with your claim, find clinics in your area, such as local nonprofits, law schools, or legal aid, suggests Suzanne Martindale, senior counsel for Consumers Union. You can also contact the National Consumer Law Center, suggests Ben Miller, senior director of post-secondary education at the Center for American Progress, a non-partisan policy institute.
Mistrust debt settlement groups who ask for money to submit your request. You can do this process yourself for free.
How demand can affect your loans
You can choose to put your loans in abstention – which will stop payments and collections – as part of your claim. After submitting your request, the Education Department will send you a confirmation with more information about your abstention by email. Although the process should be automatic, you should contact your student loan manager to make sure they have received your forbearance notice and are handling it appropriately.
A borrower defense request may result in a full loan forgiveness, partial loan forgiveness, or no loan forgiveness. The new rule sets the bar high for total loan cancellation and leans more towards partial relief based on financial damage. Interest will accrue while the Department of Education assesses your application, and you will be responsible for interest on any portion of your loans that is not canceled.
Key terms of this story
Defense of the borrower to repayment: A federal student loan exemption program for borrowers whose schools have broken certain laws, or have defrauded or misled students. Borrowers can also get relief if their school closes before they can graduate. New rules for eligibility and rebate amounts make it successful the borrower's defenses to repayment more difficult claims, but you should still make a claim if you think you've been the victim of fraud.
Abstention: An authorized non-payment period of up to 12 months at a time. Interest accrues on all loans in abstentionso this is usually not a good option unless you cannot pay your loans and cannot qualify for a deferral. An income-based repayment plan is a better option if you won't be able to make your payments for an extended period of time.
Student Loan Manager: The private company that manages your federal student loan payments until they are repaid. Student loan managers don't always offer the best repayment options, so it's important to ask questions and stand up for your interests.