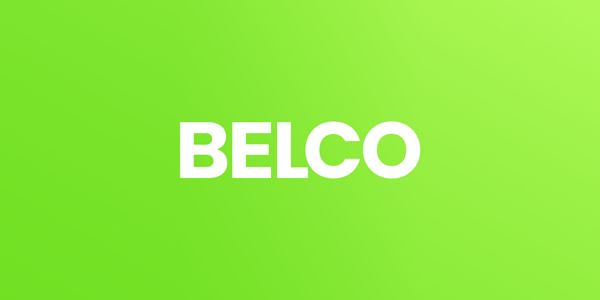 BELCO: Work on the asset retirement project
BELCO declared to have "started to work on an asset retirement project [ARP] to dispose of decommissioned assets which include production engines and buildings.
A spokesperson said: "The ARP planning process began in 2014 and will see the reduction of hazardous materials, the removal and disposal of decommissioned assets and the demolition of buildings and structures related to production assets. downgraded that are no longer safe to use.
"The ARP was established for several reasons, some of which include the growing number of assets being decommissioned, the need for a thorough site clean-up, associated building safety concerns, but was ultimately motivated by the future requirements to diversify our sources of energy production. "
Krista Barnes, Director of Sustainability and Communications, said: "BELCO is committed to becoming a renewable energy company, a commitment that we recently made concrete with the creation of our B100 promise – to generate electricity at from 100% renewable sources.
"The decommissioning of eight engines; the installation of our more energy-efficient northern power plant; installation of our new advanced meter infrastructure; the creation of our battery energy storage system; upgrades to our transportation, distribution and retail infrastructure; our shift to a fully electric commercial fleet; and now the start of our asset retirement project are crucial and remarkable moments in our journey towards sustainability. "
The company said: "The ARP is expected to last between one and two years and is completely confined to the BELCO campus. Throughout this project period, BELCO contractors and staff will work on the disposal of hazardous materials, demolition of hazardous buildings, dismantling and safe disposal of materials and machinery that do not work. more, as well as the disentangling of systems that must remain in operation from those that have been decommissioned.
"In the coming weeks, the project will focus on continuing to clean the interior and exterior of buildings, drain oils and fluids and materials containing asbestos. [ACM] reduction.
"Once the ACM decontamination process is complete, the project team will travel to begin the demolition of the first building. Prior to demolition, the project will continue to have very little impact on the surrounding community. However, once the demolition begins, you may notice the following additional disturbances:
Demolition noise from construction machinery, which will be mitigated by limiting work to daytime production hours only [ie. 7:00am to 4:00pm],
Localized dust suspended in the air, which will be attenuated by misting mechanisms and storage lids,
Increased truck traffic to remove construction materials, which will be mitigated by flaggers on Cemetery Road as trucks enter and exit the demolition site.
"To get in touch with BELCO and find out more about the ARP progress visit www.belco.bm. "
BELCO President Wayne Caines said: "As the energy sector has evolved over the past 117 years, BELCO has strived to go above and beyond in terms of safety and service to the community. .
"We are committed to investing in Bermuda to grow with the industry and we continue to institute best practices in all aspects of our operations. Everyone in Bermuda is a part of this journey and we appreciate your patience, understanding and support as we work to deliver on our B100 pledge to become a renewable energy company.
Learn more about
Category: All, Business, News